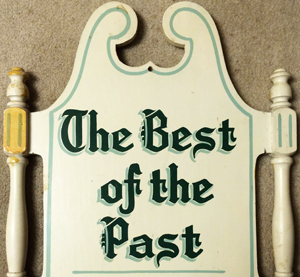 If you've been searching for an inexpensive, unique gift that will intrigue the car fanatic in your life, our online store THE BEST OF THE PAST CAR ADVERTISEMENTS has just what you need.  Specializing in 1950s to present-day original car advertisements from magazines as well as brochures, we've got thousands of items of all makes.
Even if you're not planning to buy anything, the humorous and interesting images found within our store make it well worth a look for automotive fanatics of all ages.
A good one-page advertisement can be a piece of art – especially when it comes to automobiles.  The manufacturer puts their best foot forward, giving you their best sales pitch in a limited space along with artistry, color, and the star vehicle front and center.  Over the decades, automotive sales pitches vary based on economic ups and downs, fuel shortages, gas prices, horsepower races, and much more.  Car advertisements can transport you back in time better than almost anything, making them real period pieces of nostalgia when framed.  Something everyone can enjoy, not just car fanatics.
We make our product descriptions as accurate as possible.  While it's not possible to show every page of a brochure, we do list its exact physical dimensions, models covered within, number of pages, and more.  If the pages aren't numbered, we count them. While a lot of sellers don't take the time to do this, we feel strongly that a buyer should never be disappointed.  And we never pull tricks such as sending reprints or copies of anything the way others do because that's dishonest.  The authentic item is what you want, and authentic items are all we sell.
We try to keep prices low and competitive by asking ourselves what we would want to pay, because we're collectors too.  Other people do the same thing online, but we try harder – making it a point to find and stock obscure ads others don't.  The hard part is resisting the urge to keep everything.
We offer secure checkout through ecwid and paypal, and all credit cards are accepted.