When considering three elements of performance: speed, handling and economy – vehicle weight impacts all of them.  That's why racehorses are lean and jockeys are diminutive.  Every race car engineer knows that weight is the single most important factor in establishing performance.  Legendary competition cars which set racetracks afire over the decades have had every spare ounce paired off and were constructed of exotic light weight alloys.  Weight counts.
There are two intriguing vehicles on the market today with monikers signifying they are "intelligent", or "bright".  The first one boasts a maximum carrying capacity of 500 pounds, top speed of 90 miles per hour, curb weight of 1,800 pounds, and 34 city / 38  highway mpg rating using premium fuel.  The whole car is just under 8 feet long and has two seats.  The second one is larger, stretching to 10 feet with what has to be the world's smallest rear seat.  Its curb weight is just over 2,100 pounds and rates 36 city / 37 highway on the EPA mileage tests.
I own a 1965 Mercedes 190Dc sedan (Diesel) which has been in our family since new.  Of course she has had a name since day one.  But recently we have begun to call her, "The Genius." That's because of the 190Dc's phenomenal performance.  The Genius is capable of posting respectable times on give-and-take byways.  Her road holding is on a par with sports cars of her day.  AND, she delivers 37 miles per gallon of Diesel fuel.
Once in an "economy run" road rallye in 1991 we managed to eke out 47 miles per gallon, coasting down hills in neutral and radically limiting engine rpm.  The 190Dc seats five adults and has a 22 cubic foot trunk capacity.  Compared to the intelligent contemporary microcars my 1965 Diesel really is a genius.
But, in the final analysis, there is no real mystery about automotive intelligence.  The key to impressive performance is always weight.  Despite its ample dimensions, the Mercedes 190Dc tips the scales at just over 2700 pounds. That's for a five passenger saloon with capacious trunk, on a 106 inch wheelbase, powered by a 1998cc displacement com-pression ignition engine.  On the other hand, the 2012 intelligent vehicles are just chubby nerds.  For their size, today's bright lads are way too heavy.  Consequently the lack luster fuel economy.
I'm certainly not knocking the 21st Century intelligent car concepts.  There is clearly a need for urban vehicles with a small physical footprint.  But I would suggest that substantial weight savings, and exploration of Diesel technology, might render such a vehicle a truly stellar performer and an efficiency champ.
In the meantime, I happily get behind the wheel of my 1965 Mercedes-Benz Diesel on a spring weekend and enjoy the fruits of an earlier technology as I drive out to my favorite dining establishment.  And, in the spirit of practicing what I preach, I am ordering a Caesar salad.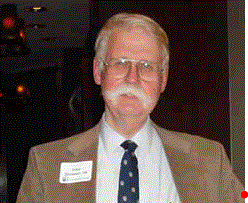 -John
(Contributor John Bleimaier is an attorney at law, active Mercedes-Benz club officer, and automotive journalist for The Star magazine.)